Discussion Starter
·
#1
·
Hey guys, i'm here to provide you guys with instructions that i never got when installing my coil-overs.
I was in a hard debate between the D2 coil-overs and the ksports but in the end i ended up going with D2's because the purple looks nice. Also ran out of daylight since i received them at 6pm and went to work on them asap.
installation took about 2 1/2 hours since no instructions were included, and i had to figure out on my own how they was suppose to be set up.
** DISCLAIMER : I AM NOT RESPONSIBLE FOR YOUR MISTAKES I AM JUST HERE TO GUIDE YOU TO INSTALLATION. IF YOU ARE NOT MECHANICALLY INCLINED, I SUGGEST TO HAVE SOMEONE THAT IS DO IT !!! ***
Tools that you will need.
1/2 or 3/4 Breaker bar(1/2in prefered)
1/2 Ratchet
22MM socket
19MM socket
17MM socket
14MM Deep socket
12MM socket
17MM open end wrench
14MM open end wrench
needle nose pliers
flat head screwdriver
Allen or Hex Keys for top of the strut if your coilovers don't provide you with some.
I prefer deep sockets but whatever floats your boat.
How i got them.
Step 1 optional - You can do front or rear first but i decided to let the car sit evenly on jack stands.
Step 2 - I wanted to knock out the rears since they are more time consuming and a little harder. Start removing the plastic clips from the trunk liner. Then push it aside so you can reach the strut.
There are about 10-12 push clips, 4 involve a flat head screwdriver and the rest you can just pull out with your nails.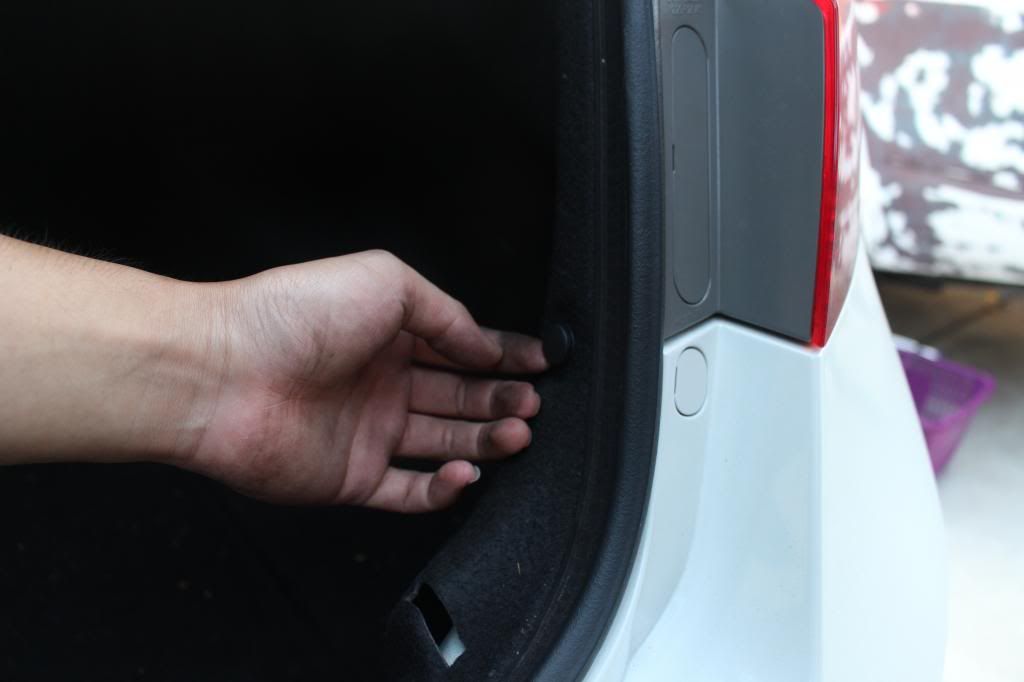 Now evenly pull up through out this whole plastic thing (idk what its called) and it should pop right off
Step 3 - Push the interior lining towards the middle so you have room to maneuver around in there. Take your Allen/Hex key and a 14MM open end wrench to loosen the top bolt on the strut. **excuse the unfocused pic, it was kind of hard to fit my big ass camera in there.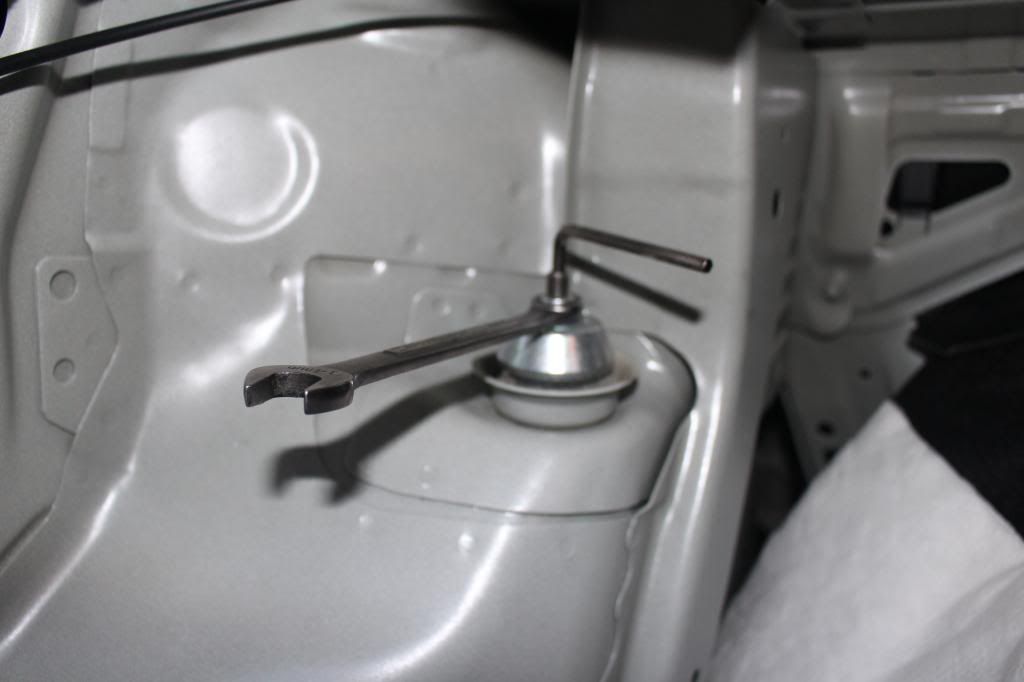 Step 4 - Now go under and unbolt the strut with a 14MM socket.