Step 5 - Take the spring out. I didnt have a spring compressor on hand and the spring was already 80% hanging out, i know ill get flamed for this but it
SAFELY POPPED OUT
. It didnt over exaggeratedly shoot out and break my face.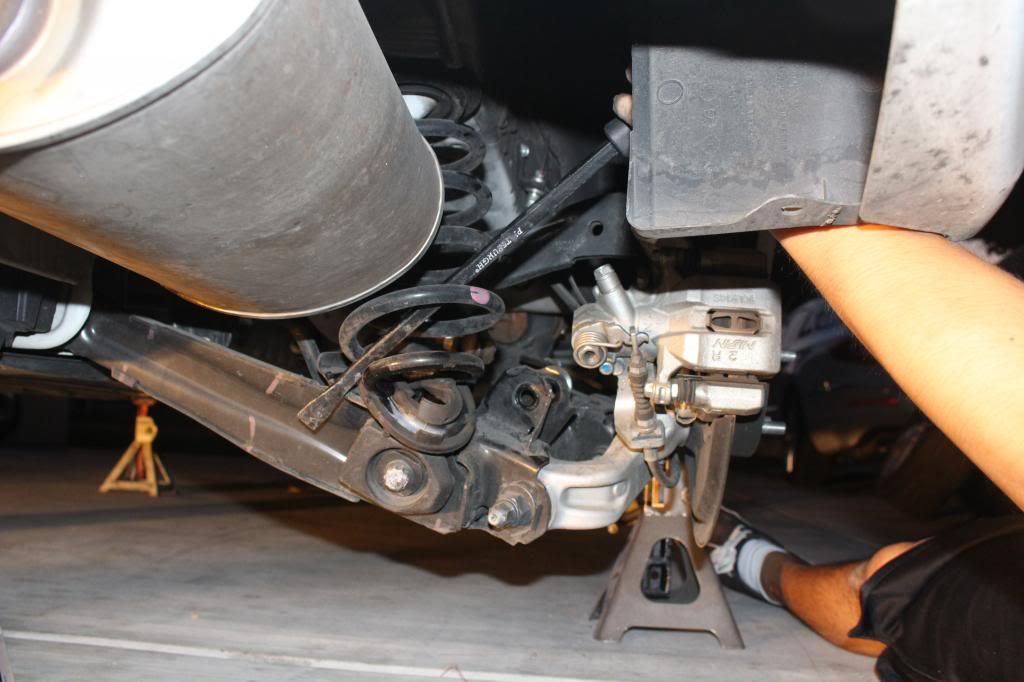 And now it should look like this.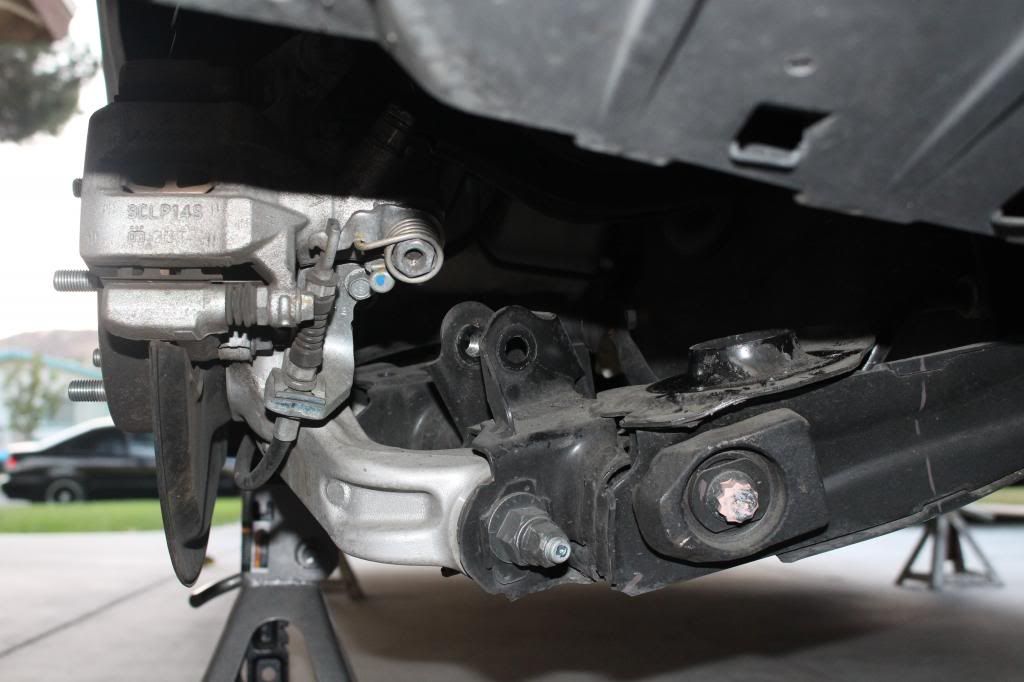 Step 6 - My D2 coils required i cut off a few rubber pieces so the spring would sit in level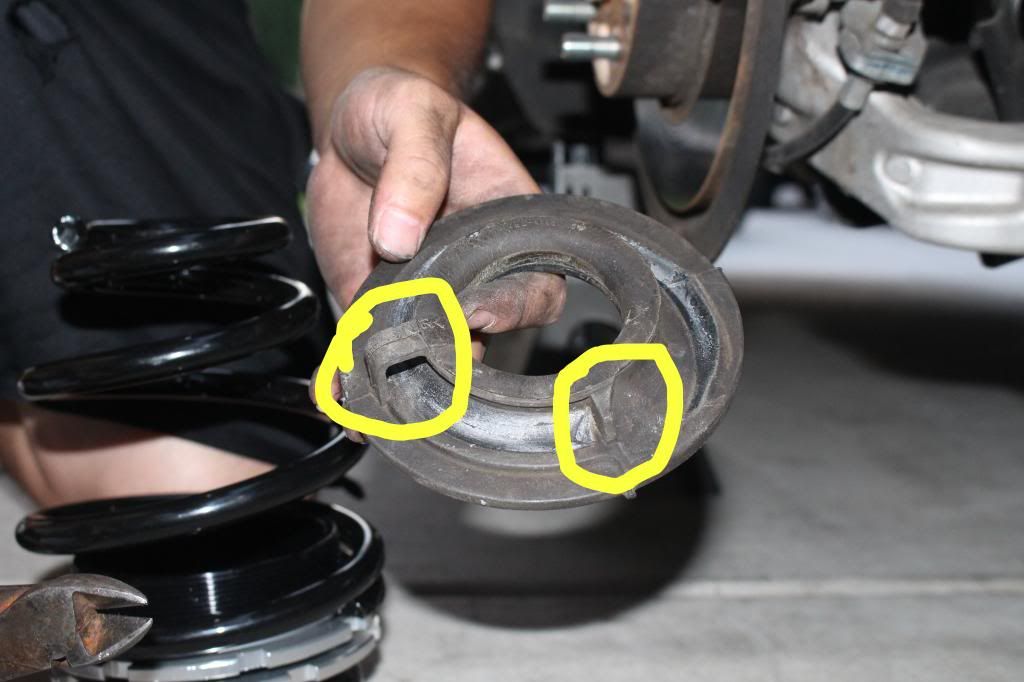 Step 7 - install the coilover spring and strut. I didnt get a pic putting the spring on, but put the bottom in place than push down on the trailing arm to slip the top into place. Bolt the strut on with the 14MM bolt then use a floor jack to raise the trailing arm up till the top of the strut can be seen inside the trunk of the car. Go inside and proceed to bolt on the strut using the 17mm and allen/hex key. voila should look like this !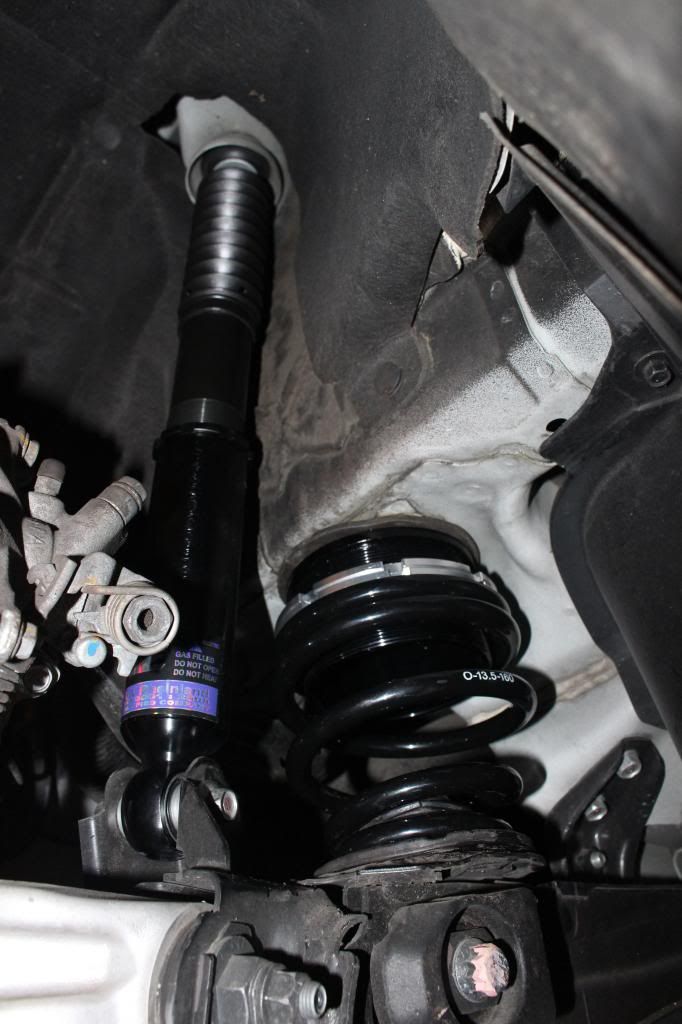 Step 8 - Drink a glass of water and eat your friends chips. By now, you'd be a little sweaty and dehydrated. You should be finished with the rears
Step 9 - On to the front ones! Pop that hood and remove these plastic covers. Use your 14MM long socket to **
BREAK THEM LOOSE DO NOT TAKE THE NUTS COMPLETELY OFF
**